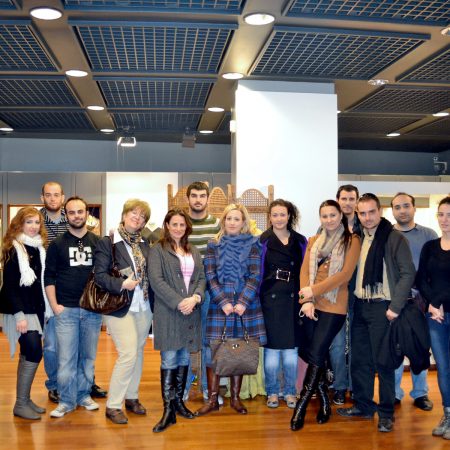 STAY SAFE. Due to COVID-19, tours will be offered in small groups. Please book your tour in advance. For more information please contact us: info@lalaounis-jewelrymuseum.gr
ILJM provides guided tours at the Museum Permanent collections. Tour-guiding is handled exclusively by ILJM curatorial staff and include audio visual presentations and hands-on experience in the Artists' Studios.
Now there is an option to buy your group ticket via Ticketmaster. Purchase your e-ticket at http://bit.ly/iliaslalaounis-jewelrymuseum-eticket
STAY SAFE. Due to COVID-19, the conduction and the attendance of educational programs for school groups will be modified. For more information please contact us:info@lalaounis-jewelrymuseum.gr
This year 17 educational programs run for school groups. From kindergarten to high school level our curators have organized the most fun, interesting, educational and unique hands on programs. Although the programs mostly follow the content of the history classes in the Greek educational system, programs are offed for non Greek school students. For tours and programs to University students and affiliated groups please contact us.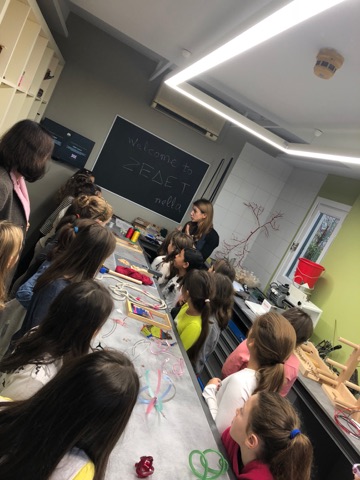 STAY SAFE. Due to COVID-19, the Guided Tours will be modified.
CURATOR'S / DIRECTOR'S TOUR
Guided tour in the Museum's Permanent Collections by a Museum Curator or the ILJM Director
DVD Presentation: Selected DVD shows in the Lecture Hall about the history of the Collections and jewelry techniques from the ancient years until now.
Visit to the Artists' metalsmithing & traditional arts studios: The two studios give the opportunity to the audience to interact with the artists. They offer a chance to participate in a process of sharing traditional techniques of jewelry making, as well as the making of contemporary decorative arts with ceramics, wood, paper, fabrics in combination with industrial materials such as acrylics or plastic. This hands-on experience embraces the history of jewelry making in a live performance.
Program Information:
Tour available in English and Greek
Program duration 90'
For bookings, please contact the Administration Department:
Τel: +30 210 9221044