The ILJMuseum, honoring its history, officially renames its Research Library to The "Katina Lalaouni" Research Library as a tribute to Katina Lalaouni, mother of the ILJMuseum's founder, in whose memory, history and tradition are embodied.
Katina Lalaouni (1890 – 1985)
Katina (Aikaterini) Zafiriou was born in 1890 in Amfissa to Xenophon and Sofia Zafiriou. Her rare virtues and sociability had made her very dear to her friends and community, and she passed down her fundamental principles and values to her children. She devoted much of her time and support to community service.
In 1909, she married the goldsmith Ioannis Lalaounis (1878 – 1963). Together they had four children: Sophia, Fotini, Maria, and Ilias, the last of whom is the founder of the Ilias Lalaounis Jewelry Museum.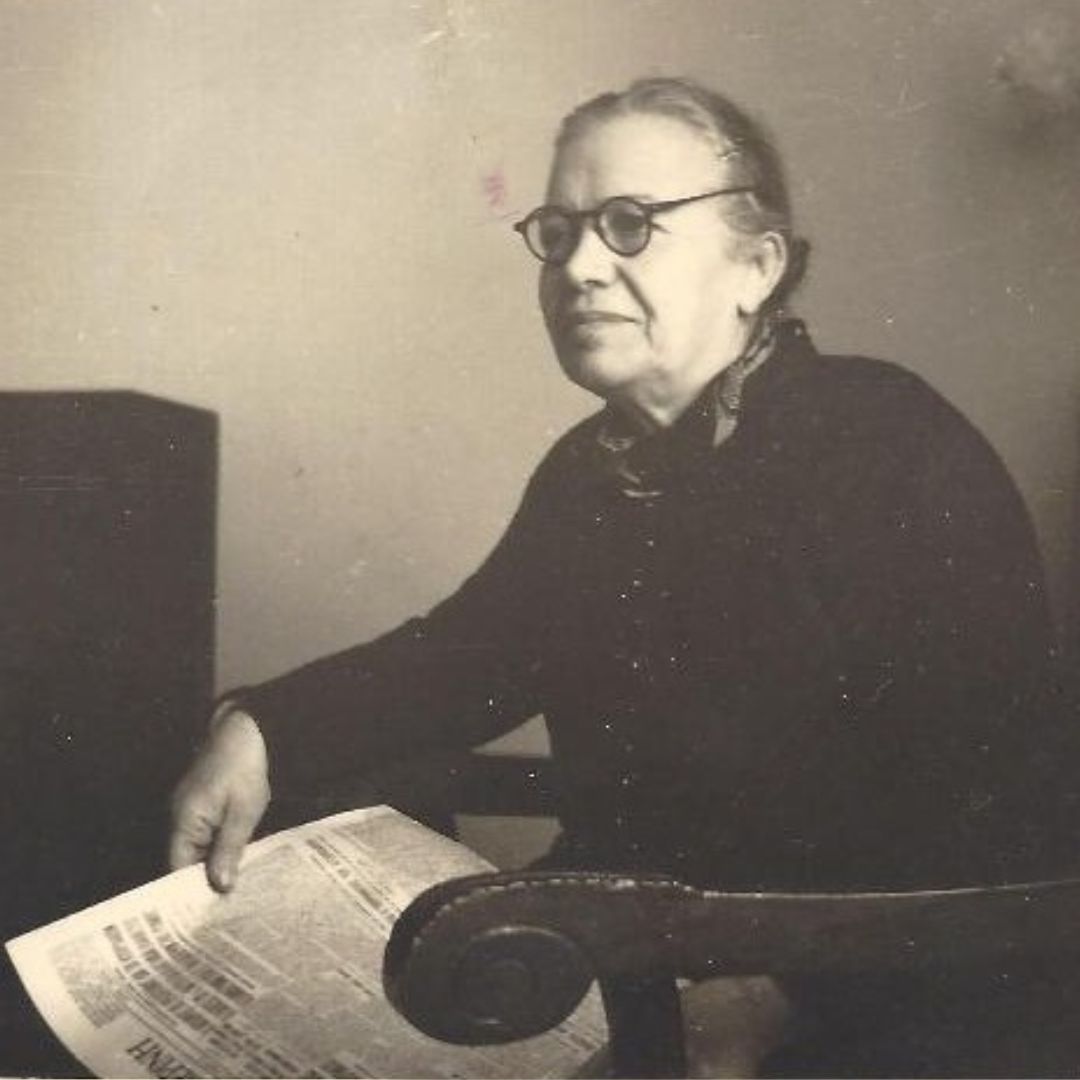 In 1927, Katina and Ioannis completed the construction of the building on 4 Karyatidon Street and it became their permanent residence and home.
In 1992, with the decision to establish the ILJMuseum, the Lalaounis family house was transformed. Katina's once welcoming residential drawing room gradually turned into a community-oriented and education-based facility. It became one of the richest research libraries in Greece for the study of the Art of Jewelry and Decorative & Applied Arts.
Today, the building is one of the few examples of Jugendstil architecture left in the historic center of Athens, and houses the administrative facilities of the Ilias Lalaounis Jewelry Museum, as well as the "Katina Lalaouni" Research Library.
The "Katina Lalaouni" Research Library
The Museum library holds over 4000 volumes, most of which are jewelry-related editions. It also holds books in numerous related fields such as art history, archaeology, design, photography and the applied, decorative and graphic arts.
The library's acquisition policy focuses mainly on new jewelry, decorative arts and Greek Culture publications. It is because of this policy that our library is a valuable and up-to-date research tool in the fields of jewelry history and a unique resource of its kind in Greece. Every year, thanks to the courtesy of ILJM friends, our library is enriched with new publications. These donations are valuable to the library and our readers, amateurs or scholars.
Τhe "Katina Lalaouni" Research Library is open for visitors after appointment only. For more information, please contact us: info@lalaounis-jewelrymuseum.gr , +30 210 92 21 044 .